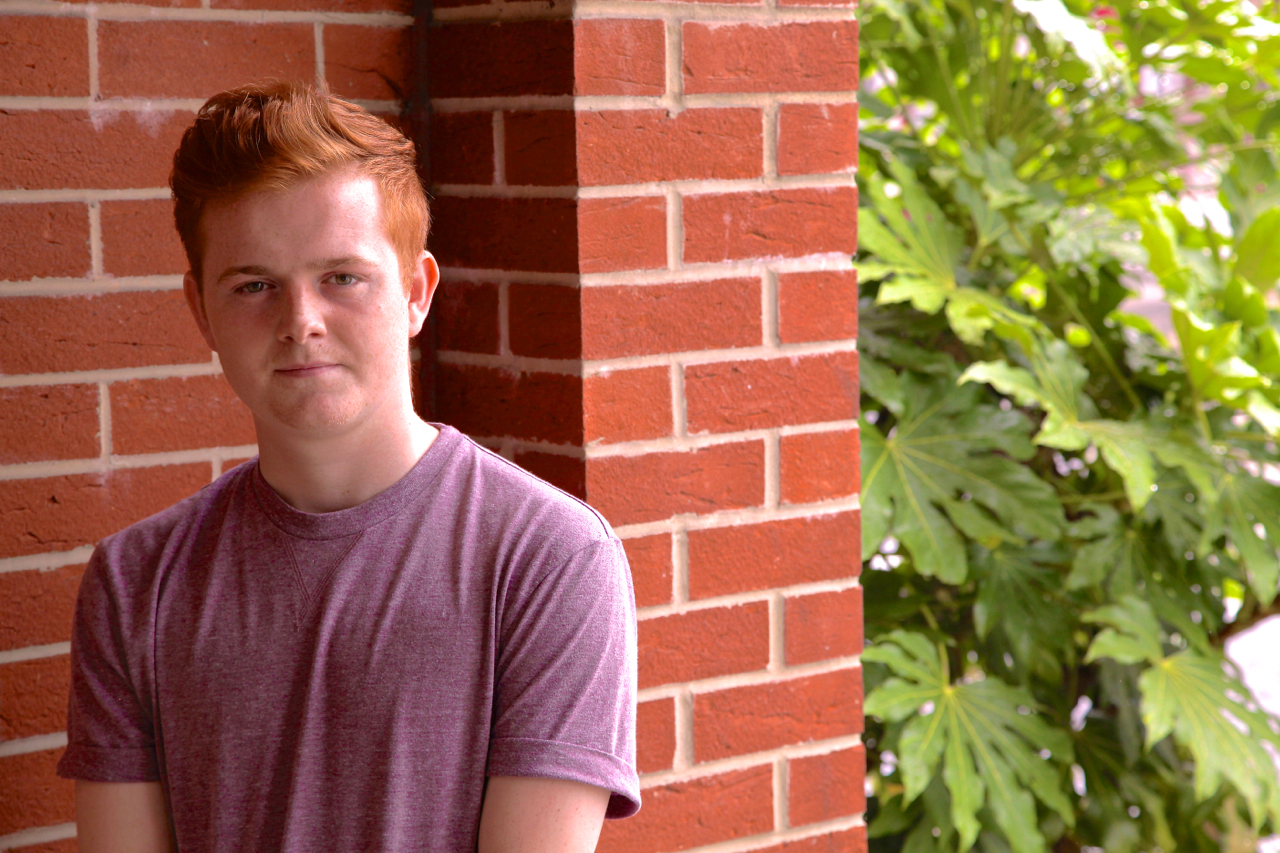 For 19 year old Aaron, life so far has been a battle.
"It's been really tough," he says, "and sometimes I was completely on my own. Everything got on top of me. Now, with the support of the staff at Hillbrook House, I feel as though I can keep on fighting."
Aaron has been a resident at YMCA Hillbrook House since March 2015. Difficult home circumstances made him homeless without choice and dependent on the kindness of his girlfriend and her family.
The insecurity of a 'sofa-surfing' lifestyle left him suffering from depression and anxiety and in danger of dropping out of college.
"It was a very low time for me," says Aaron. "I lost my part-time job and felt extremely stressed. Securing a place at Hillbrook House has turned my life around."
In the last financial year, Hillbrook House has had 45 new lettings and 33 of these have now moved on to a more independent footing. Last November marked the 10th anniversary of the housing project.
Aaron now has the support of assigned key worker, Iesha Perry.
"I can't praise her highly enough," he says. "We have an amazing relationship and she has helped me so much."
The Heads Together programme, a free and confidential counselling service for young people aged 14-24, has given Aaron the tools to conquer his anxiety issues. He hopes that maintaining this contact will help him stay on top of the stress of his last year at college.
Aaron has a new part-time job which he loves and passed this year's exams at East Surrey college, receiving praise and respect from his tutors. This has boosted his confidence so much that he now plans to start an art course at university next year.
"I've learned a lot from the other residents and have nothing but respect for them. It's like a community here," says Aaron. "It's been a hard year, but all the negatives are finally turning to positives."
"Without Hillbrook House, there is no doubt at all that I would have dropped out of college. I'm so thankful for the support I've received. I feel safer, I'm less stressed and better prepared for the future. I want to tell other people, who may be in a situation like I was, that there is a way forward."