Changing lives for the better
YMCA East Surrey is a vibrant, local charity that offers a wide range of wholly inclusive, local services from sport, physical activity, play and childcare to counselling, youth work, supported housing and volunteering.
We help people to believe in themselves, support them to achieve their goals and inspire them to be the best they can be by providing services that focus on those who are vulnerable, have a disability or face disadvantage.
Our most recent Annual Review highlights our work through the stories of just some of the people who have used our services throughout East Surrey.
Our vision is to help all local people, regardless of age or ability, to enjoy an active and healthy lifestyle that challenges them to be the best they can be.
Our certification
We've been independently assessed by the British Assessment Bureau against internationally recognised ISO 9001:2015 Quality Management standards showing our commitment to quality and assurance.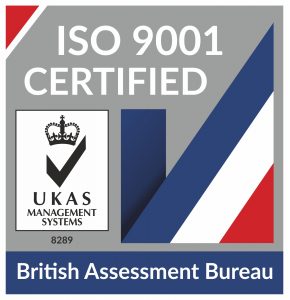 Our services
We are renowned for our activities for people with disabilities offering a wide range of services and activities to help people improve their health and wellbeing. Read some of the Real Stories of people that we have the privilege to work with or watch our video below.
Housing and Homelessness
YMCA Hillbrook House gives young homeless people somewhere to stay and supports them to move on with their lives. Our NextStep rent deposit scheme helps local vulnerable people access private rented accommodation.
Sports and Fitness
The YMCA Sports and Community Centre is a lively and energetic place for local people to get fit, try new things, challenge themselves and make friends. From sessions in our fitness gym, classes in our exercise studio (over 50 each week!), badminton and table tennis, there is something for everyone to enjoy. An on-site crèche allows parents to exercise while little ones play.
Disability
Our Exercise Referral programme enables people with a chronic health condition, those who are rehabilitating from an injury, illness or have a disability to engage in physical activity to help them lead a healthier, independent and more active lifestyle.
Our inclusive playschemes help children with disabilities play alongside typically developed children whilst Yippee club gives children with a wide range of disabilities and complex needs a chance to play with their friends. Yip4Youth helps young people with disabilities become more independent by trying out new activities.
Youth
Regular youth activities for young people run from the YMCA Sovereign Centre in Reigate. Heads Together offers free counselling to help young people overcome difficult life events.
Children
We run a wide range of children's activities, including a pre-school, after school clubs, holiday playschemes, term-time sports and activities, children's parties, as well as fun sessions for under 5's. We believe in engaging children in a range of activities that boost self-confidence and build new friendships.