YMCA East Surrey has been commissioned to deliver Early Help support to children and young people aged 0-19 years old. The commission started in January 2020 and has been extended until March 2024. This service will respond to need through referrals from Surrey County Council Children's Single Point of Access (C-SPA), schools, agencies, health, CAMHS, parents and self-referrals from young people.
The Early Help programme is for children and young people who fall into the category of Level 2 (Early Help) – see Effective Family Resilence Surrey document.
The family and/or child will be assigned a YMCA or Welcare case worker, who will support them fill out a Child and Family Assessment or Early Help Assessment if this has not already been completed. Together with the child or family, a bespoke action plan using Outcome Family Star with SMART outcomes will be co-designed, responding to the needs identified in the Assessment.
What to expect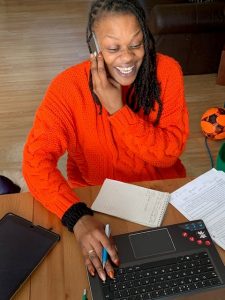 Once an Assessment has been completed, we discuss and agree with families/children which services would be best suited to meet these outcomes.
These will include a range of potential services including one to one mentoring/casework, group work, and signposting to existing YMCA and Welcare services and/or to specialist external services. Regular meetings or participation in group activities will then start.
One to one meetings will take place at schools with children and young people, and at convenient locations for parents/families, for example at their home (taking into consideration our Lone Working Policy), in a café, at a Family Centre, youth club or a YMCA East Surrey or Welcare venue. We will ensure that group activities take place in family-friendly and convenient locations, including Family Centres and local community centres.
We incorporate regular review points every 6 weeks, referring back to the action plan and using monitoring tools including Outcome Stars, and the signs of safety model. Following the review, the case may be closed, support may continue or the case may be referred back to Early Help Hub to step up needs to level 3 or 4.
Find out more or make a referral
To be able to receive support, please email Stuart Kingsley, Youth & Family Services Manager for a referral form or more information.
Working in partnership with