Help find the hidden password to unlock one of life's most sought-after mysteries.
Our hapless scientist, Joseph King has got himself into a pickle again and needs your help to reveal his latest earth-shattering discovery.
Solving the puzzle involves taking a 22-mile cycle ride around 'Kings Island' picking up clues to what could simply be the most important crossword that you will ever encounter.
Cost
The cycling treasure hunt costs £20 per entry, which could be an individual or a group.
All proceeds from this event will go towards our new Life Change Fund. This fund supports a range of YMCA services, projects and programmes to help young people build the resilience, belief and confidence to overcome the challenges they face.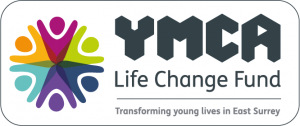 Here are just a few of our projects that the Life Change Fund will support:
New £1.5m housing scheme in Horley for 12 young people aged 18+
New youth work offer reaching over 1,000 young people aged 11–19
New emotional wellbeing and mental health service supporting over 2,300 young people
YMCA Young Volunteers Project
Find out more about our Life Change Fund and the projects you will be supporting
Find out more
The cycling treasure hunt has been prepared by one of our amazing volunteers, Gareth Luker.
If you have any questions, please contact Gareth by emailing gareth.luker@ymcaeastsurrey.org.uk
Please note:
The cycling treasure hunt will be open until Sunday 28 November 2021
The ride starts in Redhill and is a circular 22-mile route to the South East of Redhill and back.