Y-Kids After School Clubs in Redhill and Reigate offer fun activities for 4*-12 year olds in a safe and welcoming environment. We provide affordable, quality childcare for working parents and encourage and support children's physical, intellectual, social and emotional development.
* Children aged 4 must be attending school in Reception class to attend Y-Kids After School Club.
Current arrangements
At the moment, we are only accepting bookings from the following schools:
YMCA Sports and Community Centre: Federation of Earlswood Schools, St Joseph's Catholic Primary School
YMCA Sovereign Centre: Dovers Green, Reigate Priory and Sandcross Schools
We will continually review bookings and levels of demand to explore ways in which we may be able to accommodate children from other schools.
Our team of highly trained, experienced and friendly staff ensure that children have a time to remember. All staff undertake an enhanced DBS check.
All staff have been trained in safe working procedures and preparing the setting at Y-Kids After School Club, including implementing new hygiene measures.
COVID-19 Risk Assessment
Our Y-Kids After School Club risk assessment set out the steps that we have taken to ensure our settings are safe and COVID-secure.
View the risk assessments on our Children's Charter and Policies page
How it works
Children are collected from school by trained YMCA playworkers and driven or walked back to the YMCA Sports and Community Centre in Redhill or YMCA Sovereign Centre in Reigate (see list of local schools below). On arrival, children are given a healthy snack and then get the chance to enjoy structured sessions of sports, cookery, arts and crafts or can just relax and hang out with friends.
Our qualified playleaders deliver lively and interesting activities and encourage each child to participate and to try new things.
Children who attend Y-Kids After School Club can also book on to our term-time activities, allowing them to learn and develop new sporting skills, such as football, trampolining and gymnastics
Times & Cost
Every weekday during term-time. Collection from school until 18:00.
£10.00 per child per day
Includes pick-up from school by qualified playworkers.
Late bookings
After School Club bookings close at 12:00, 4 days in advance. After this date you will need to contact the YMCA Out of School Childcare team on 01737 784977 or children@ymcaeastsurrey.org.uk to make a late booking. Late bookings cannot be made through reception. These are subject to an additional £1.50 per child per day (£11.50 per session). We cannot guarantee availability for late bookings.
Discounts
We offer a 10% discount when booking a full 5 day week in advance.
Registration fee
There is a £10 per child registration fee at the time of your first Y-Kids booking which is a one off charge.
Childcare vouchers and Working tax credits
We accept Childcare Vouchers and you may be eligible for working tax credits by providing HMRC with our Ofsted registration number 122628.
Financial support
We are able to provide financial support to attend our After School Clubs for any families who may struggle financially.
Find out more about our 1,000 Days of Play funding
Ofsted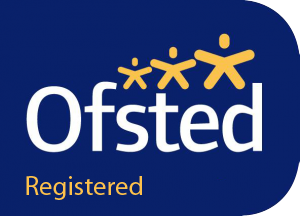 We are very proud of our latest Ofsted report. Registration no 122628
Read our Ofsted Inspection Report
'Children thoroughly enjoy their time in the setting. They engage enthusiastically in a wide range of activities that staff plan around their interests.'
Ofsted Inspection Report, January 2020
Find out more
T 01737 779979
E children@ymcaeastsurrey.org.uk
YMCA Sports & Community Centre, Princes Road, Redhill, RH1 6JJ
YMCA Sovereign Centre, Slipshatch Road, Reigate, RH2 8HA

If you have any feedback on our Children's Services, please print off a feedback postcard and send back to us.