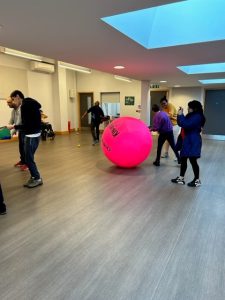 Sessions with music in a quiet space to experience activities with a sports-related twist for those with more profound and multiple learning disabilities (PMLD). Run in conjunction with our MLD & Inclusive Multi Sports sessions, with limited physical ability.
Smiles and fun all round!
When
Cost
Venue
YMCA Sports and Community Centre
Princes Road, Redhill, RH1 6JJ
Find out more
Please contact Russ Bewley for more details.