Sleep Easy
Friday 26 March 2021
Can you leave the comfort of your bed for one night and help us to support young people facing homelessness? 
YMCA Sleep Easy is back for 2021 and we need your help to support young people facing homelessness. Join us for a different type of challenge and spend one night sleeping somewhere other than your bed on Friday 26 March.
Our annual Sleep Easy event usually involves our fantastic supporters meeting up, building shelters, sharing the experience of sleeping outside and together facing the elements for one night. This year, Sleep Easy looks a little different. While we cannot be together in person, we can still help young people who are facing homelessness right now.  
We are asking you to either Sleep Out, Stay Up or Swap It.

Sleep outside in your garden (or another safe outdoor space) 
Around 121,000 young people are facing homelessness in the UK right now. Many young people are experiencing issues such as domestic abuse, leaving care, family breakdown or mental health issues. As a result, they become homeless because it's safer to leave home than stay, or they simply have nowhere to go.
Grab your tents, sleeping bags and sleep outside in your garden or another safe outdoor space for one night. While this doesn't aim to replicate the reality of homelessness, a night spent out in the cold helps us to imagine what it is like to not have a safe and warm place to call home.
Fight the fatigue and stay up all night 
Young people on the streets are often too frightened to fall asleep because of the risks of sleeping outside. For those without a permanent home, it can be too dangerous to allow themselves to become vulnerable while sleeping. They face risks of physical violence and there is no way to secure the few personal belongings they may have. This results in sleep deprivation which can lead to other physical and mental health problems.
Challenge yourself to stay awake for one night to raise awareness of young people facing sleepless nights on the streets.

Swap your bed for your sofa or bedroom floor 
Every night, there are thousands of "hidden homeless" young people who are forced to sleep on sofas, floors, public transport or with strangers. Without secure affordable housing, these young people face the frightening reality of having nowhere to call home. Sleeping on sofas or floors leads to a range of mental and physical health issues such as anxiety, joint pain, chronic fatigue and depression.
This option is suitable for any age. Give up your bed for one night and swap it for your sofa or floor to support young people who do not have a secure place to sleep.
When
18:45 on Friday 26 March 2021 through to 07:00 on Saturday 27 March 2021
Entry cost
Adult (16+) | £5
Under 16 | £1
Merchandise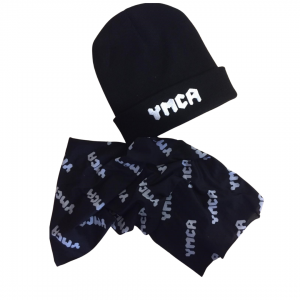 You can further support YMCA East Surrey and stay warm on the night by purchasing an exclusive YMCA beanie hat and/or neckwarmer.
YMCA Beanie Hat – £11.50
YMCA Neckwarmer – £4.50
YMCA Winter Bundle (hat and neckwarmer) – £13.50 (save £2.50)
All prices include delivery.
What's included
On the night, we will be holding a family-friendly interactive evening through both live streaming and pre-recorded videos. We will provide activities and discussions aimed at raising awareness of the housing crisis and the challenges faced by homeless young people. All under 16s taking part will also be emailed a Sleep Easy activity pack.
Fundraising
You will also be helping us raise vital funds for the work we do at YMCA East Surrey to support young people facing homelessness. The COVID-19 pandemic has sadly added to the challenges of those without secure housing, and statistics show that homelessness cases are on the increase. You can help us to provide secure accommodation and support to those aged 16-30 who have nowhere else to go.



Donate
If you can't participate, you can still support our Sleep Easy fundraisers by making a donation.

Find out more
For more information, please contact us.